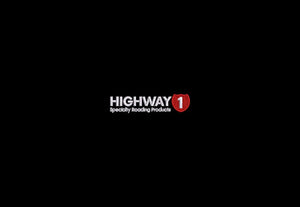 Best Embroidery Chch NZ 12 FAQ answered
Best Embroidery Christchurch NZ
The key component in creating great embroidery is having a skilled production team. We use experienced operators who take real pride in their work. This experience and skill combined with a trained eye is crucial to ensuring great embroidery and a finished monogram to be worn proudly. 
Care and pride in our work are key reasons why our embroidery is some of the best embroidered logos in NZ
https://fasterworkwear.co.nz/pages/contact-us
For example, the Artwork team ensures all designs and logos are optimised through a process known as digitisation. Once the embroidery application has been placed, the Quality Control team thoroughly checks that each embroidered item meets our strict quality criteria.
The embroidery machines are of significant importance to achieve great embroidery quality. We use the best machines which are renowned in the industry. Tajima are widely regarded as the best in class.  Additionally, our embroidery machinery is regularly maintained for quality defect-free applications time after time. 
Along with the machinery, high quality materials are essential in order to create great embroidery. Within our embroidery production, we use the premium, best in class materials from leading brand Madeira. Our premium Madeira threads are key in achieving long lasting vivid colours and attaining high accuracy to the original design. This is not an area to cut costs by using cheaper threads as this will achieve a low quality result. Also, within our embroidery production, we use Maderia's best in class cutaway backing. Backing is a piece of fabric which is used to stabilise  and bind the application to the garment. Using cheap backing is detrimental as visible damage to the application can occur during production if used, as it is often worn.
A further consideration for great embroidery is to choose suitable clothing to be embroidered. We would recommend garments like  polo shirts, jackets, fleeces, aprons, hats and shirts to create stand out embroidered logos for your business uniform or Sports Team.
For any "worn Logos" we are your number 1 choice, with years of experience and contacts throughout the industry for each and every job to go out the door looking as sharp as can be. 
Your Brand worn proudly !
Chris Huddlestone
Owner -Faster Workwear
Printed Designs
Embroidery
Uniform Supply
Promotional Merchandise 
---